Overseas Shipping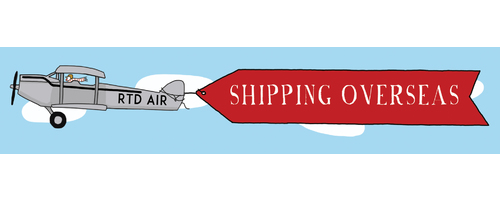 In order for RTD to give you an accurate price to send your order overseas, follow these simple steps:
1. Contact us with:
- the complete address of overseas recipient
- the specific list of items to be shipped (please include quantities)
2. We will send you an obligation free quote for your order including shipping
3. If you'd like to proceed, we can send your order as soon as payment is finalised.
* Please note:
- you will not be charged the Australian GST of 10% on these items
- you / your recipient may be charged other taxes upon arrival in destined country