A brand new website!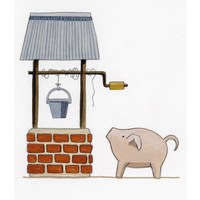 A new era for RTD with a new website and features...
If you've been an RTD customer for a while, you'll notice that we have a brand new website. It's loaded with new functions, such as:
'Find Stockists' - saving you time waiting for our past replies...now you can find one in your area instantly:)
Quick subscribe - no longer do we ask you to fill out a comprehensive form should you wish to receive our e-letter, SMOKO. Just a name, email address and postcode is needed:)
Best of all are features that you won't actually see, but will enable us to provide you with a more efficient service for our customers. We may have a few teething problems for the next week or so... if there's anything that looks weird or is missing from the General Store, please let us know and we'll endeavour to fix asap.
Here's to a new era in the RTD story...
---
Comments (1)
I love red tractor design

By:

annette morike

on 26 October 2016

I came across red tractor designs a couple of years ago traveling through Mudgee. I just love your tea towels, love the design and the quality☺ I wrap my christmas presents in your tea towels and send them off to germany to my family. My mom is using one of your towels as a kitchen table cloth (small table in a small kitchen), it comes out of the cupboard at Christmas time. Everyone looves your design, so well done!!! I always enjoy recieving your emails with news!!! You website has improved a lot, i think easier to use , big thumbs up from me
---
Leave a comment